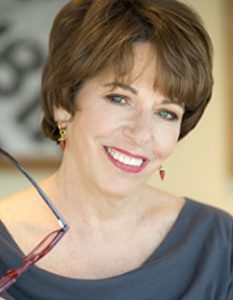 Nancy Moses
Stolen, Smuggled Sold: How Cultural Objects Reveal Historical Events
Nancy Moses began her career as a Program Chief at the National Endowment for the Humanities and then went on to top management positions at WQED-Pittsburgh Public Broadcasting, the University of Pennsylvania's Center for Philadelphia Studies, and the City of Philadelphia. As an independent consultant, and through her firm, Collaborations, Inc. she has helped clients create heritage tourism entities and digital learning labs; launch international, environmental and civic initiatives; and establish new philanthropies. Her clients range from government, foundations, and national cultural treasures to community-based heritage, economic development, and service organizations. Moses is the author of Stolen, Smuggled, Sold: On the Hunt for Cultural Treasures (Rowman & Littlefield, 2015) and the award-winning book, Lost in the Museum: Hidden Treasures and the Stories They Tell (AltaMira Press 2008). She currently serves as a guest columnist for the Philadelphia Business Journal where her she profiles influential women in her "Power Lunch" column. Born and raised in Pittsburgh, Moses has lived in Philadelphia since 1976, where she has been active in numerous boards and civic initiatives. She holds Bachelors and Masters degrees in American Studies from The George Washington University.
Brenda Barrett
Public History in Action - Pennsylvania Style
Brenda Barrett is the editor of the Living Landscape Observer, an online site that provides information and commentary on the emerging field of landscape scale conservation, historic preservation and sustainable communities. She served the Commonwealth of Pennsylvania as well as the National Park Service for over three decades in a variety of conservation and historic preservation positions. For the National Park Service, she was the coordinator of the National Heritage Areas program in Washington DC. She is a board member of US/ICOMOS and an expert member of the ICOMOS International Scientific Committee on Cultural Landscapes. She writes and lectures on cultural landscapes, heritage development and landscape scale conservation.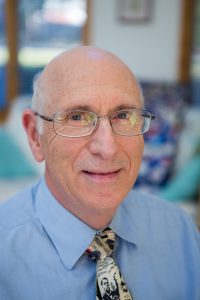 Roger Simon
Dimensions of Philadelphia's History
Professor Simon is an urban and social historian, focusing on the impact of industrialization and the urbanization process. He is particularly interested in Philadelphia and New York. He is the author of a monograph on ethnicity and neighborhood-formation in Milwaukee, The City-Building Process, and co-author of a study of the urban adjustment of Italians, Poles, and African-Americans in Pittsburgh, Lives of Their Own. His revised and updated edition of Philadelphia: A Brief History in the PHA History Series has just been published jointly with Temple University Press.