About Scranton, Pennsylvania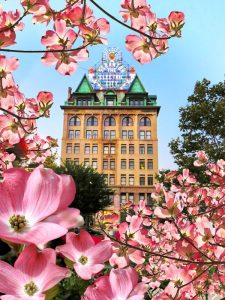 Nestled in a valley along the Lackawanna River, Scranton gained fame as an immigrant destination and a hub of industry. By the late 1880s, Scranton had become one of the nation's leading industrial centers. Rich veins of anthracite coal, iron furnaces, thriving silk mills, and several railroad companies drew laborers and entrepreneurs to the city.
Today, Scranton is a growing commercial and cultural destination. The city's renaissance is occurring in the footprint of its former glory. Coal company offices house university departments; a grand railroad station serves as a full-service hotel; and commercial structures have been adapted as luxury apartments. The many magnificent houses of worship and ethnic festivals that immigrants created still endure, making Scranton a patchwork quilt of myriad cultures. Thanks to the efforts of community organizations and volunteers, the industrial scars on the landscape are disappearing. The Lackawanna River is nearly pristine, and old industrial sites are now green spaces enjoyed by residents and visitors alike. Scranton's revitalization embraces the past and the future.
Some Historical Notes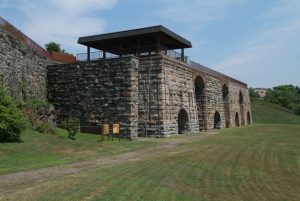 Scranton was originally known as Capouse Meadows, named after the chief of the Monsey Tribe that settled in the area in the mid-1700's.
In 1847, the Lackawanna Iron & Coal Company became the first American Company to mass produce iron rails, sparking a boom in the local railroading industry. Anthracite coal, indigenous to this area, fueled railroads and heated homes.
Scranton was incorporated as a borough on February 14, 1856.
Between the 1870's and 1920's, Northeastern Pennsylvania supplied more than 85 percent of the world's anthracite coal and Scranton became known as the Anthracite Capital of the World.
Significant numbers of local men joined the Union Army during the Civil War, notably Col. Ezra Ripple, who survived imprisonment at Andersonville and would become the Lackawanna County's first Postmaster.