Conference Hotel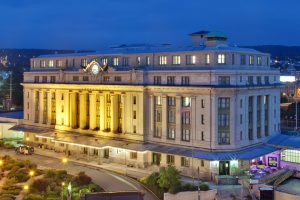 The Radisson Lackawanna Station Hotel is located in historic downtown Scranton, is ADA accessible, and within a 5-10 minute walking distance of restaurants, pubs and eateries, trails and parks, and arts and entertainment venues.
The six-story hotel once served as a passenger train station. A neoclassical landmark, the Radisson not only adds to the grandeur of Scranton's historic downtown, but it is also on the National Register of Historic Places.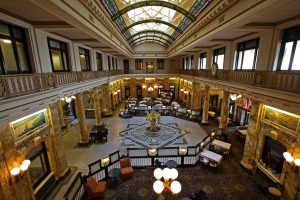 Amenities include fully-renovated rooms and suites with custom artwork and marble-top furnishings and award-winning restaurants. Guests enjoy complimentary 24-hour airport shuttle service to and from Wilkes Barre/Scranton International Airport (AVP), free high-speed Internet access and an on-site fitness center, available 24 hours.
Reservations
The PHA conference rate is $129 (plus 13% occupancy tax) per night. Rooms must be reserved by September 12th to receive this special rate.
To reserve your hotel room by phone, call 800-333-3333. Request "PA Historical Association Room Block" or use code: PAHIAS.
Deadline for reservations is September 12th, 2017.