Introducing 90 for 90 to Support Our Future
It is with great joy that we launch the 90 for 90 Campaign: For the Future of the Pennsylvania Historical Association. What does 90 for 90 mean? Members and friends of the PHA celebrate the 90 years since the founding and first meeting by raising $90,000 by December 2023.
In those 90-ish years, the PHA has held annual meetings where people at all stages of their careers have presented new scholarly insights. But much more occurs at these meetings. Friendships happen. Shared projects develop in sessions, at the book fair, and over meals. Interactions with our peers in academia, museums, libraries, archives, historic sites, schools, and beyond contribute to a collective whole. Emerging scholars have a voice and are actively supported.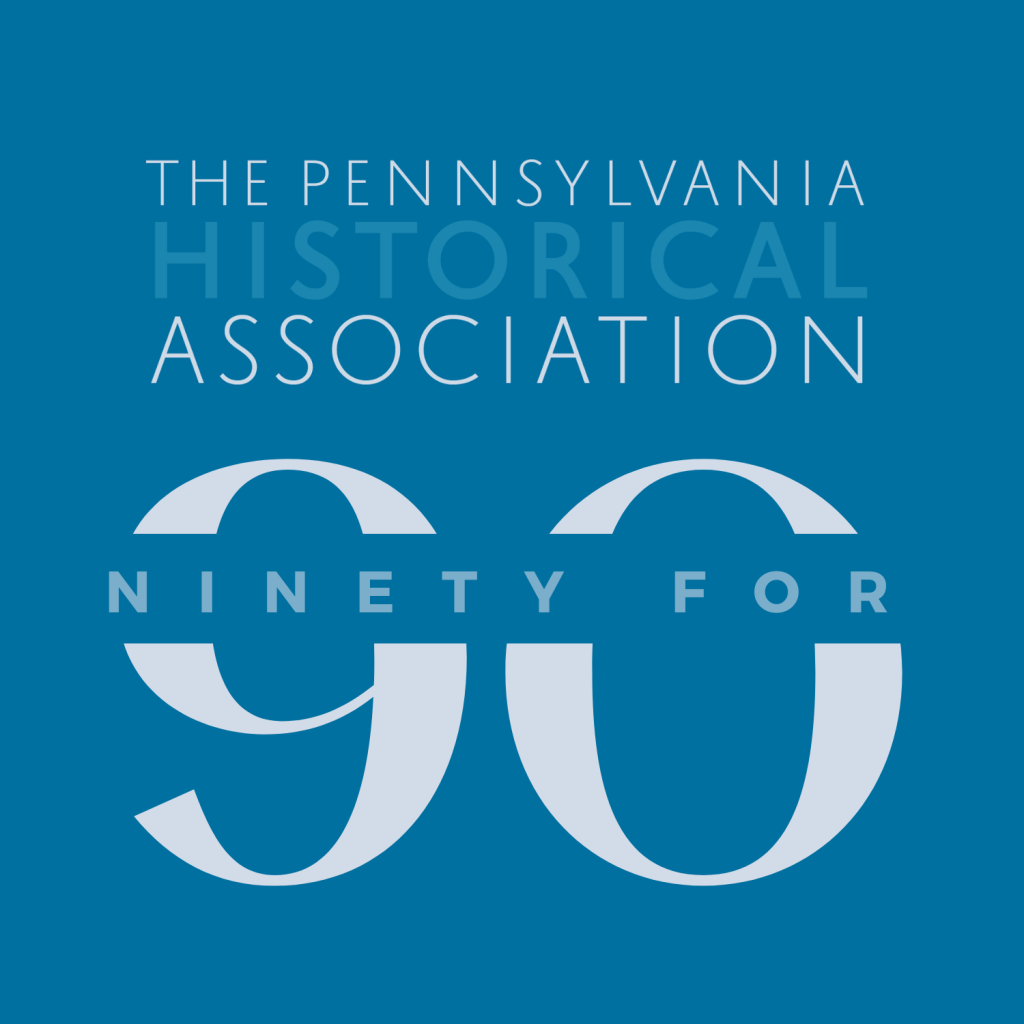 What will $90,000 do to help this ferment grow? First, it will put the PHA on yet more solid footing. These funds, like your membership dues and conference fees, support everything from the annual conference to book and article prizes to Pennsylvania History. One significant effort has been to fund two competitive summer stipends for researchers at the Pennsylvania State Archives, which has led to important work on regional topics and publicizes the work of the PHA.
We also look forward to raising funds that will allow future PHA members and leaders to address needs that we cannot yet predict, as the 75th Anniversary Campaign did. The stability of a larger endowment allows for new ideas or augmenting current efforts like the book series with Temple University Press, graduate student travel grants, History Day participation, and expanding digital platforms for online access and outreach.
Former PHA President Randall M. Miller has made a second generous challenge grant, offering to match each up to $4,500—a gift at any level will have double the power. All gifts are generous gifts, whether $90, $900, or $9. Perhaps you'd like to recognize your membership through your gift—$9 for each of your, say, 15 years of membership? Remember that your pledge can be fulfilled through monthly credit card deductions or over several years. And remember, too, that gifts to the PHA are tax-deductible.
So how does this work? You can go to our donation page; if you encounter any problems, our Business Secretary, Sarah Piccini (spiccini100@gmail) can help. Or you can write a check to "The Pennsylvania Historical Association" and put 90 for 90 in the lower left using the address below. If you prefer to give securities to the PHA, please be in touch with Anne Verplanck or Rachel Batch, co-chairs of the campaign.
Thank you for considering a gift to the 90 for 90 Campaign!
---
The Committee for 90 for 90: Rachel Batch and Anne Verplanck, co-chairs; Charles Cashdollar, Indiana University of Pennsylvania; Janet Lindman, Rowan University; Laurie Rofini, Independent Scholar; Andrew Simpson, Dusquesne University; Matthew Smalarz, Manor College; Jake Wolff, Temple University